Burr won't release #Russian-linked #Facebook ads
Burr won't release Russian-linked Facebook ads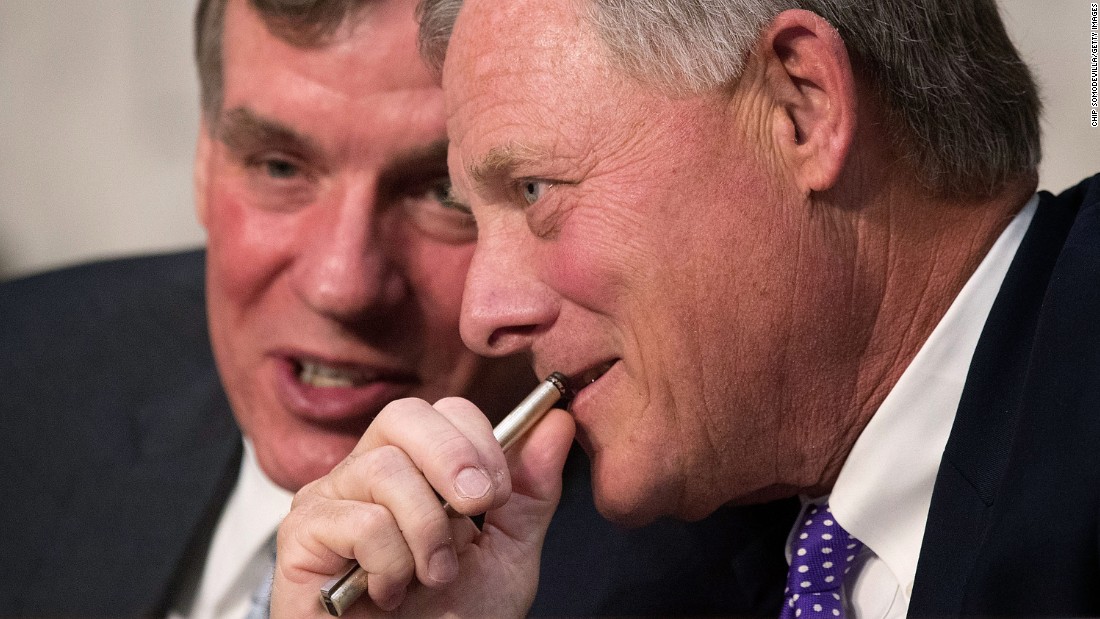 (CNN)Senate intelligence chairman Richard Burr said Monday he won't be the one who makes the Russian-linked Facebook election ads public.
At the same time, the North Carolina Republican told CNN President Donald Trump's son-in-law Jared Kushner has responded to the committee's letter expressing concerns about his private email account, saying he did not mislead Congress in his private interview with Senate staff when he failed to disclose the account created earlier this year.
Facebook on Monday gave Congress copies of the 3,000 political ads that were purchased by Russian-linked accounts. But the task of releasing them publicly remains a political hot-potato between Washington and Silicon Valley, although details about the content of some of the ads
has been reported by CNN
,
The Washington Post
and other media outlets.
Burr said he considers the ads committee-sensitive documents.
"The committee doesn't release documents," Burr said Monday. "It won't happen out of the senate intelligence committee. We don't release documents. It's a bad precedent to set for anybody else that would produce documents."
Facebook initially balked at giving the ads to Congress at all -- citing the company's privacy policy -- before relenting last month. In addition to the ads, Facebook is providing all of the data connected to them, including where ads were targeted, how much the ads were viewed and clicked, and how the ads were paid for by the Russian entities, according to a source at Facebook. But the social media giant says it is not planning to release the ads either.
Original Article:
http://rss.cnn.com/~r/rss/cnn_us/~3/8UhysXEVWSU/index.html