#Catalans vote to split from #Spain amid violence
Catalans vote to split from Spain amid violence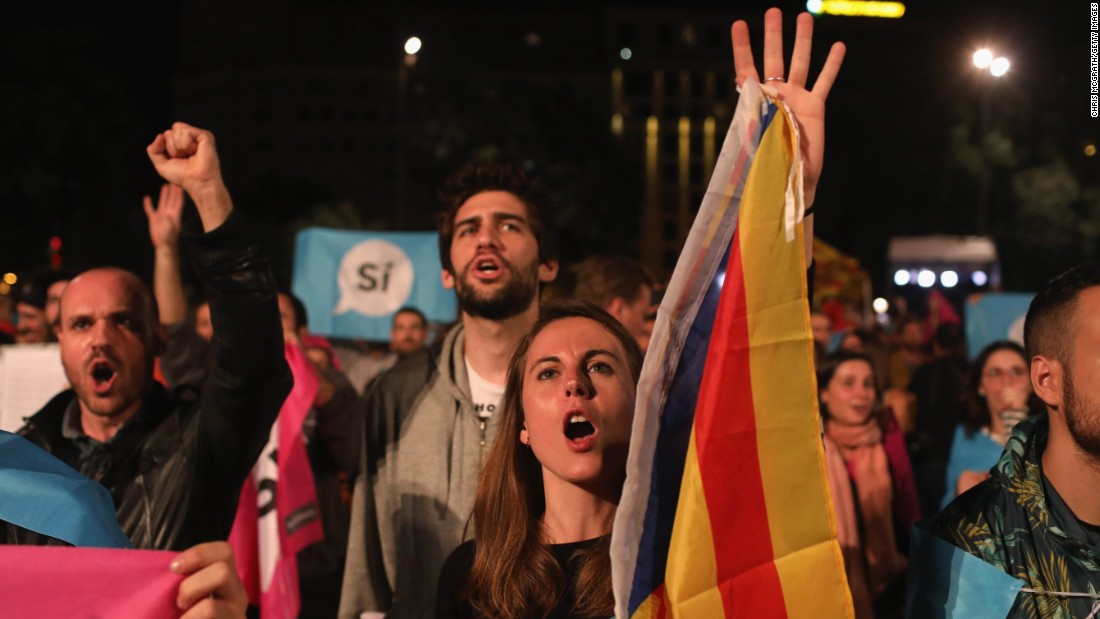 Barcelona (CNN)The Catalan government said it earned the right to independence from Spain after a contested referendum exploded into violence Sunday.
Hundreds were injured as riot police raided polling stations and fired rubber bullets to suppress voter turnout, in a referendum the Spanish government considers illegitimate. "At this point, I can tell you very clearly: Today a self-determination referendum in Catalonia didn't happen," Prime Minister Mariano Rajoy
said in a televised speech
.
Catalonia's separatist government pushed forward with the vote despite opposition from Madrid and a ruling from the country's top court declaring it illegal. Of 2.2 million ballots counted so far, about 90% were in favor of independence, regional government spokesperson Jordi Turull said in a news conference shortly after midnight. 15,000 votes are still pending, Turull said.
Turnout in Catalonia, which has 5.3 million total eligible voters, would have been higher if not for suppression at the polls by Spanish national police, Turull said. At least 770,000 votes were lost in polling station crackdowns, the Catalan government said Monday.
Original Article:
http://rss.cnn.com/~r/rss/cnn_world/~3/VMce5YHJ2RY/index.html