Indian air force helicopter crash kills five
Indian air force helicopter crash kills five
BBC News - World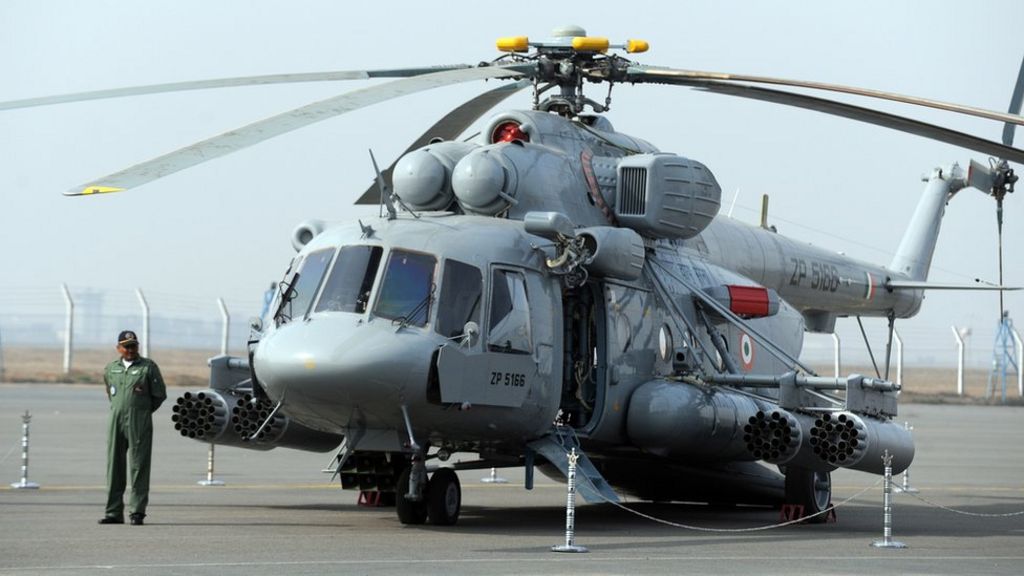 An Indian air force helicopter has crashed in the north-eastern state of Arunachal Pradesh, killing five military personnel.
A sixth passenger on board the Mi-17 V5 helicopter is reported to be critically injured, Press Trust of India quoted a senior air force official as saying.
The crash took place at around 06:00 local time [00:30 GMT] when it was on a maintenance mission.
Rescue teams are at the crash site in Tawang near the India-China border.
The injured man has been admitted to a local hospital, and an inquiry has been ordered into the accident.
India's air force is investing billions of dollars to replace its ageing fleet, which is often blamed for crashes in the country.
More than 170 pilots have died over three decades, AFP reports.
Original Article:
http://www.bbc.co.uk/news/world-asia-india-41522610