North Korea crisis: Tillerson says diplomacy will continue
North Korea crisis: Tillerson says diplomacy will continue
BBC News - World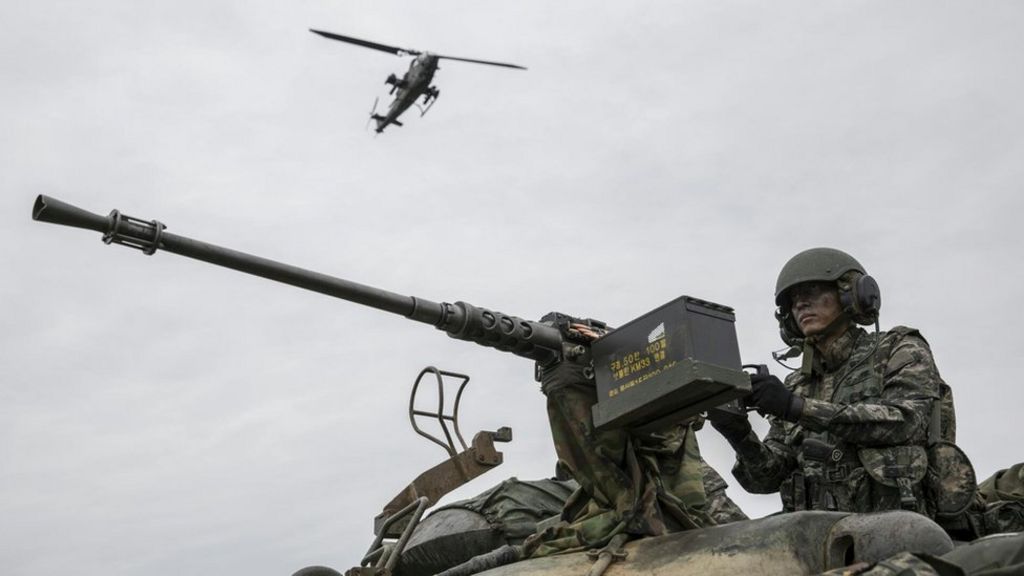 US Secretary of State Rex Tillerson has insisted President Donald Trump wants to resolve the confrontation with North Korea through diplomacy.
It will continue until "the first bomb drops", he told CNN.
Sanctions and diplomacy, he said, had brought unprecedented international unity against North Korea's nuclear weapons programme.
Last month, Mr Trump told Mr Tillerson not to waste time seeking talks with Kim Jong-un.
In Sunday's interview, Mr Tillerson again refused to comment on whether he had referred to Mr Trump as a moron.
"I'm not going to deal with that petty stuff," he replied, saying he would not dignify the question with an answer.
In recent months, North Korea has defied international opinion by conducting its sixth nuclear test and launching two missiles over Japan.
Analysts say the secretive communist state it is clearly set on having a nuclear-capable missile, able to threaten the continental US.
Original Article:
http://www.bbc.co.uk/news/world-asia-41629233