Oxford tourist falls to death at Indian temple
Oxford tourist falls to death at Indian temple
BBC News - UK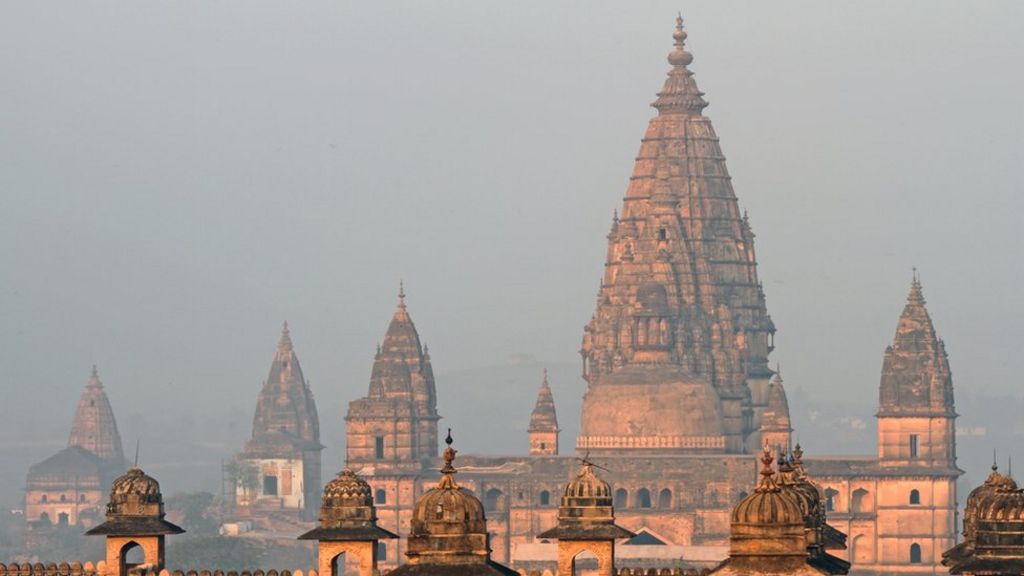 A British man has fallen to his death while taking a selfie at a temple in India during a year-long world trip.
Roger Stotesbury, 56, was visiting Orchha, in the Indian state of Madhya Pradesh, with his wife Hilary on Friday when he plummeted 30ft (9m) from the Lakshmi temple.
The couple, from Oxford, were blogging about their "middle-aged gap year".
The Foreign Office said it was providing assistance to the family of a British man following his death.
Mr Stotesbury's family said the documentary maker had just finished taking shots of the scenery from the temple, about 160 miles south of the Taj Mahal.
The couple had been due to return to the UK this month, after completing their Indian adventure.
A family spokesman said: "They were the most happily married couple I have ever known. They were just so devoted to each other."
Writing on their blog, ourmiddleagedgapyear.wordpress.com, Mr Stotesbury wrote that his motto was to "die young as late as possible".
Tikamgarh Additional Suprintendent of Police, Rakesh Khakha, said: "He fell from the height of some 30ft while taking a selfie. He was taken to hospital, where he died."
Original Article:
http://www.bbc.co.uk/news/uk-england-oxfordshire-41621452