S-Town's Tyler Goodson pleads guilty to charges tied to events in podcast
S-Town's Tyler Goodson pleads guilty to charges tied to events in podcast
US news | The Guardian / Associated Press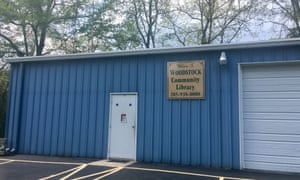 Goodsen was charged with burglary and trespassing for allegedly taking items from John B McLemore's property, prompting 10-year suspended sentence
An Alabama man featured in the hit podcast S-Town has pleaded guilty to criminal charges linked to events that occurred in the serial.
Michael Jackson, the Bibb County district attorney, says Tyler Goodson pleaded guilty Monday to a felony burglary charge and two misdemeanor counts of theft and criminal trespassing.
Jackson said Goodson would receive a 10-year suspended sentence and spend five years on probation under an agreement.
Neither Goodson nor a defense lawyer immediately returned messages seeking comment.
Goodson was named in a multi-count indictment alleging he took lumber, old vehicles and a laptop computer from the property of his friend John B McLemore, the main character in S-Town.
Jackson said Judge Don McMillan would hold a hearing later on whether Goodson has to pay restitution.