What Trump's move on #Iran means for the #US and the world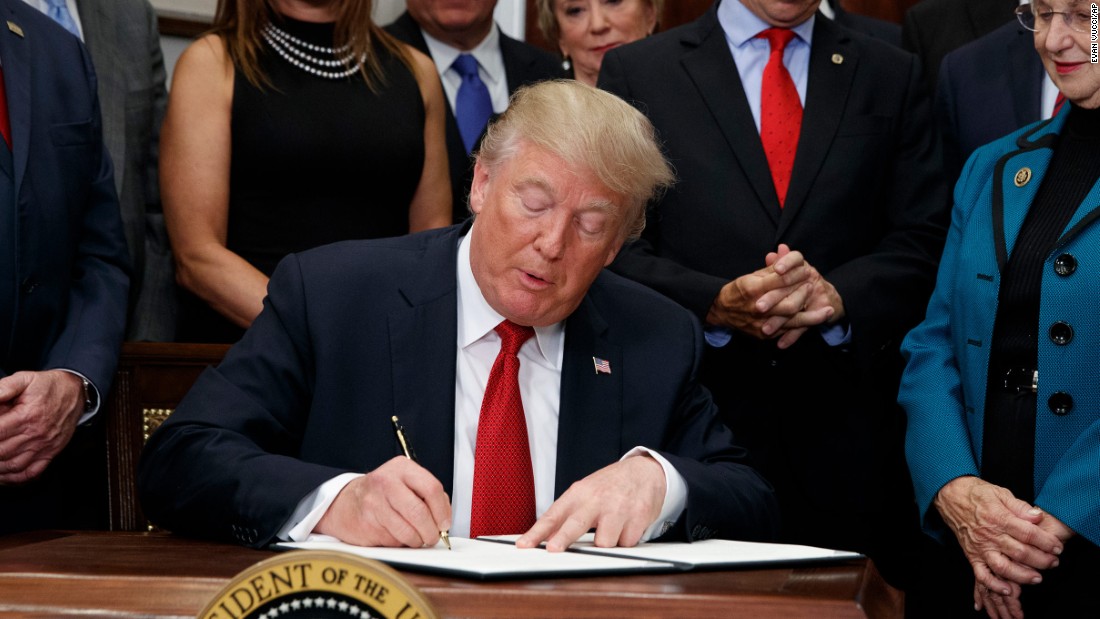 (CNN)President Donald Trump will not kill the Iran nuclear deal on Friday.
But when he declares that it has not been in US interests, he will consign the proudest legacy achievement of President Barack Obama's second term to a deeply uncertain future -- and could even set off a train of consequences that could eventually lead to its collapse.
Should that be the case, Trump, or one of his successors in the Oval Office, may one day face the fateful choice that the deal was supposed to circumvent -- whether to use military force to stop the Islamic Republic racing toward the bomb.
The President has fumed against what he has called a "very bad deal" and an "embarrassment" to the country despite all available evidence that Iran is complying with terms which imposed limits on its nuclear program in return for a lifting of sanctions that had crippled its economy.
"I think it was one of the most incompetently drawn deals I've ever seen," Trump told Fox News' Sean Hannity on Wednesday.
Trump's move, previewed to CNN by government sources and foreign diplomats, will give Congress 60 days to decide whether to reimpose sanctions lifted under the terms of the agreement.
Original Article:
http://rss.cnn.com/~r/rss/cnn_world/~3/YzPQ18MsSAI/index.html